Miss San Luis Obispo County is back in early 2018! Wondering why you should sign up today? Follow along as we give you five of our *favorite* reasons to become involved with us and the Miss California Organization
There's a saying at Miss California and Miss America- the friends you make here are likely the girls who will stand by your side on your wedding day. The same is true for Miss San Luis Obispo County! Ready to meet smart, talented, driven, community-minded, stylish women just like you? You'll find them here. Sure, you might think that girls who compete in our program are catty or self-centered, but you'll find the opposite to be true. These women are some of the best and brightest in our area, and we'd be honored to count you as one of them!
Maybe you've been singing since you could talk, or perhaps you've been dancing since you were in diapers. Either way, you've grown to love your performing art and love to share it with the world. Let Miss San Luis Obispo County be your chance to share your talent a little more! Our competition includes a 90 second talent segment worth 30% of your total score. We've seen dancers, singers, ventriloquists, instrumentalists, speed painters, actors, aerialists- the sky is the limit as long as it can be performed on stage!
Want to be comfortable speaking in front of a group? Being interviewed on TV or in film? Or maybe you already are...
However comfortable you are in an interview situation, Miss San Luis Obispo County will help you improve your public speaking skills so that you can effectively share your thoughts, feelings, and passions with the world at large!
Love to help others and enjoy being involved in San Luis Obispo County? This is the perfect opportunity for you!
Miss San Luis Obispo County is an official spokesperson for the Children's Miracle Network and our local affiliate hospital Cottage Children's. Throughout the year, our contestants and winner will raise money for CMN Hospitals and advocate for top patient care for our county's children. Not only that, but Miss San Luis Obispo County also has a community service platform that is near and dear to her heart. Examples of platforms include causes like the Alzheimer's Association, The ASPCA, Charity: Water, Veteran's Advocacy, and more! Whatever cause pulls at your heartstrings is the perfect choice for your community service platform.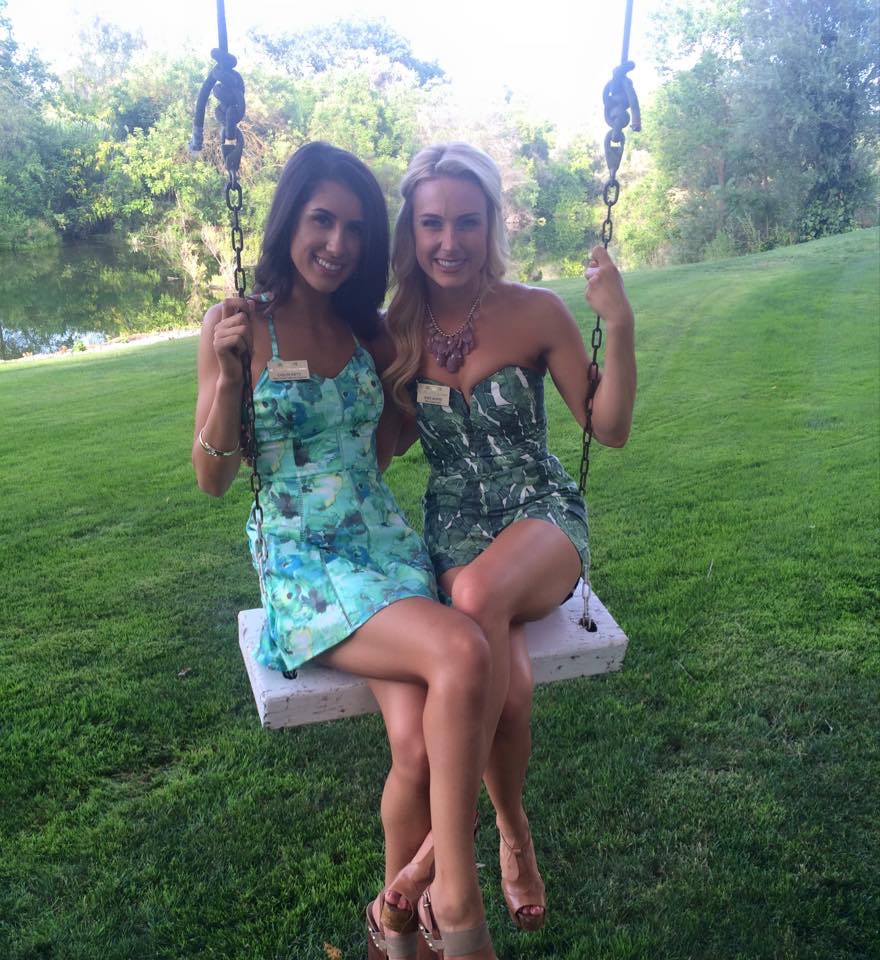 Rompers? Gowns? Cocktail Dresses? The trendiest outfit from the cutest boutique? Check. Check. Check and CHECK. Whatever looks you love to rock, Miss San Luis Obispo County gives you an avenue to show off your personal sense of style! We're looking for someone who enjoys putting together their favorite ensembles and sharing them via social media, while at an appearance, and on a normal day out and about in the beautiful Central Coast of California! Not so fashion inclined? Fret not, we're here to help! You never know how your styling skills will grow as you expand your horizons!